Less than two weeks until Christmas!  December is flying by!  Today marks the third installment of my Gift Guide Series.  I'll be posting every Monday between now and Christmas with different gift guides.
—
There are more than a few people on my shopping list who insist they don't need anything (I'm looking at you, Mom), and that I shouldn't worry about giving them anything.  This is problematic for two reasons: first, I sincerely enjoy giving people gifts that will delight them.  Second, is that even though Christmas (or any holiday) isn't about the gifts, the gift-giving part of it is about treating the people you love to things they wouldn't get for themselves.  Just my opinion.  Thus, here is a collection of gifts that I think are great for anyone who doesn't need anything, but might benefit from something nice this holiday season.
Heated Mattress Pad | $99.00
These mattress pads are phenomenal.  L's parents gave him a slightly different model, and ours is delightful.  I can turn it on and get roasty-toasty in the middle of our cold Pennsylvania winters.  These are an investment, but they are worth it, and will be used year after year.
Tile-Lock Scrabble | $17.69
If someone on your list likes board games, upgrade their Scrabble board.  The tile lock variety of Scrabble is absolutely worth the few extra dollars.  Your pieces don't slide, and the board is more resilient.  This will survive many game nights!
A few years ago, I gave L some Husky Liners for his birthday for his new car, and I think it may be one of his favorite gifts that I've ever given him.  They're an investment, but will save your car's interior in the long-run.  Just make sure you get the right set for your car!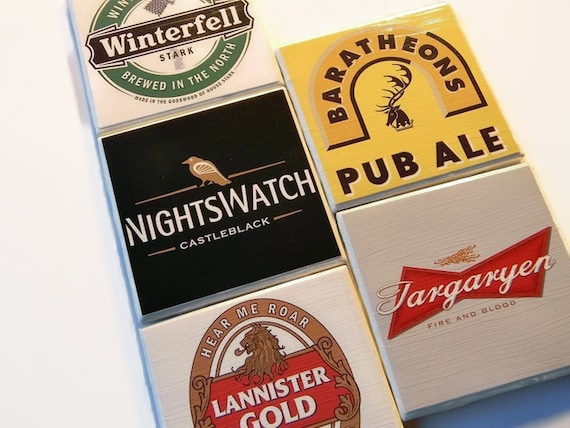 Have a Game of Thrones lover on your list?  You could easily pick up these Game of Thrones coasters off of Etsy. 
This seller
has a variety of coaster designs that might satisfy that one person on your list you can't quite figure out.
Fondue Pot | $54.00
L got me a fondue pot for Christmas last year and it has been wonderful!  We don't use it very often — maybe 6 times this whole year — but it's phenomenal.  We eat fondue for occasions like Valentine's Day and our anniversary, as well as when we have friends over.  This might be just what that person on your list is looking for!