It's no secret that I love to read, and I frequently receive book recommendations from friends and acquaintances.  It's both a blessing and a curse; I never have enough time to read all of the things that I want to, but I also never run out of reading material.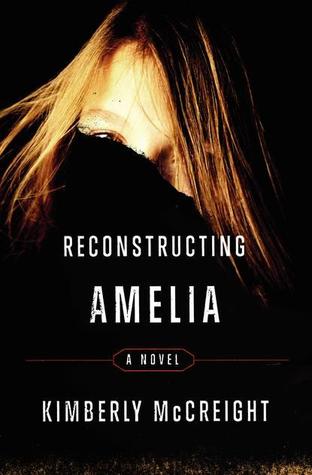 Recently, a friend recommended Reconstructing Amelia by Kimberly McCreight.  Thriller fiction about a young woman, I was surprised I hadn't heard of it.  Reviewers billed it as Gossip Girl-meets-Gone Girl.  Via Goodreads:
A stunning debut novel in which a single mother reconstructs her teenaged daughter's life, sifting through her emails, texts, and social media to piece together the shocking truth about the last days of her life.

Litigation lawyer and harried single mother Kate Baron is stunned when her daughter's exclusive private school in Park Slope, Brooklyn, calls with disturbing news: her intelligent, high-achieving fifteen-year-old daughter, Amelia, has been caught cheating.

Kate can't believe that Amelia, an ambitious, levelheaded girl who's never been in trouble would do something like that. But by the time she arrives at Grace Hall, Kate's faced with far more devastating news. Amelia is dead.

Seemingly unable to cope with what she'd done, a despondent Amelia has jumped from the school's roof in an act of "spontaneous" suicide. At least that's the story Grace Hall and the police tell Kate. And overwhelmed as she is by her own guilt and shattered by grief, it is the story that Kate believes until she gets the anonymous text:

She didn't jump.

Sifting through Amelia's emails, text messages, social media postings, and cell phone logs, Kate is determined to learn the heartbreaking truth about why Amelia was on Grace Hall's roof that day-and why she died.

Told in alternating voices, Reconstructing Amelia is a story of secrets and lies, of love and betrayal, of trusted friends and vicious bullies. It's about how well a parent ever really knows a child and how far one mother will go to vindicate the memory of a daughter whose life she could not save.
The reviewers are definitely correct about this book being Gossip Girl-meets–Gone Girl, and I give it four out of five stars.
I wasn't sure how much I was going to like this book when I began reading it — it seemed quite juvenile and shallow at first with its hate-filled blog posts and text messages.  As I dove through the pages, however, I began to relate to both Kate and Amelia, who share pieces of all of us.
Many of the "twists" in this book were not true twists; they were events and actions that I was able to predict. Ultimately, I think that this was intentional on the author's part. In truth, many of the ugly things we see in life are immediately before our eyes, and we see or suspect them but never can confirm their authenticity.
My primary complaint is Reconstructing Amelia's tendency to oversimplify Kate's grief. While I do not have children, I would imagine that the idea or reality of losing a child leaves a great chasm in any parent's heart.  I don't think it was the focus of this book, but the author would have done well to address it more.
I truth, McCreight's writing itself is not superb, but the way in which she unwraps the mystery of Amelia's death is artful and perfectly paced.  Although this isn't a young adult novel, per se, I would say that a mature young adult would be equipped to read it.