Happy Friday!  I expect that today will be a bittersweet one for me given my big transition.  My colleagues are having a little party for me this afternoon, then I expect I'll be frantically wrapping up projects.
Rain, rain, go away! Spring is here to stay!
One | In case you missed it, I got a new job! I start on Monday. Hence the "big transition."  Libraryland, it's great to see you again.
Two | Wednesday was Star Wars Day, and the White House posted a video of the Obamas dancing with R2D2 and a few Storm Troopers. Definitely one of my favorite finds this week!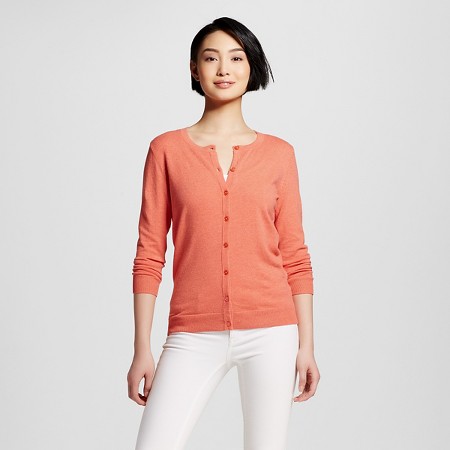 Three | I placed a Target order earlier this week and added this pretty coral cardigan to my cart.  They may be calling it "Clear Mango," but let's be honest: it's coral.  For $15.00, I couldn't pass it up.  Cardigans make up a substantial part of my wardrobe, and I am currently lacking in the Fun Cardigan Department. Fingers crossed for a winner!
Four | We are currently rounding out our first week of a free trial of Cook Smarts.  It's a weekly meal planning service that is pretty affordable at $6-8/month.  We're trying out three weeks of free meal plans, then we'll decide whether we want to actually subscribe. So far, all of the recipes I've made have been delicious, and I love that it tells me exactly what to buy and how to prep ahead of time!
Five | Lately, I've been working my way through A Practical Wedding Planner, and it's been a pretty great read so far.  I've mentioned before that A Practical Wedding is one of my favorite wedding-related blogs, and this book emphasizes the same philosophy as does the blog.  The subtitle says it all: A Step-by-Step Guide to Creating the Wedding You Want with the Budget You've Got (without Losing Your Mind in the Process). I'm sold.